Dr. Ziwen Yu
Assistant Professor, Big Data Analytics
Dr. Yu earned his B.S. degree in Environmental Engineering from Tongji University, Shanghai, China, in 2005 and received his Ph.D. degree in the same major from Drexel University in 2014. His professional interests include data science and Artificial Intelligence (AI) in the management of natural resources in both agricultural and urban settings. Management of big data has become a key extra dimension of knowledge generation in many different fields. Dr. Yu conducts data-oriented research at different stages of the knowledge generation process, including data management, pattern and objective recognition, predictive analysis, data visualization, knowledge extraction, etc. Although Dr. Yu utilizes cutting-edge techniques, such as cloud-based systems, AI, and new database systems, in his work. He believes that the accurate representation of physical relationships found in any system of interest is more important than the specification of a given method.
Dr. Yu has worked in the development of multiple smart water resource management systems that integrate hydrological modeling, historical climate data, weather forecasts, and public engagement, to support the management of future cities and other settlements. Using real-time IoT monitoring systems, he applies pattern recognition to improve decision making based on a more nuanced characterization of system performance. His work also includes the improvement of stochastic weather generators through the exploration of complex relationships between historical and projected future changed climatic conditions.
Dr. Yu has a particular interest in building a smart agriculture system that includes autonomous machinery, hierarchical data-driven controlling platforms, precision field observations and modeling, sustainable resource utilization, and efficiency and effectiveness improvement in Agriculture Operations (AOs), to automate the future farms and mitigate the impacts from socioeconomic and environmental uncertainties. He believes in order to establish and manage such a comprehensive system, data flow is essential in bridging the communications among multi-agent (e.g. robots, UAV) machinery systems, stakeholders, and the socio-environment to achieve the economic and environmental sustainability on different scales.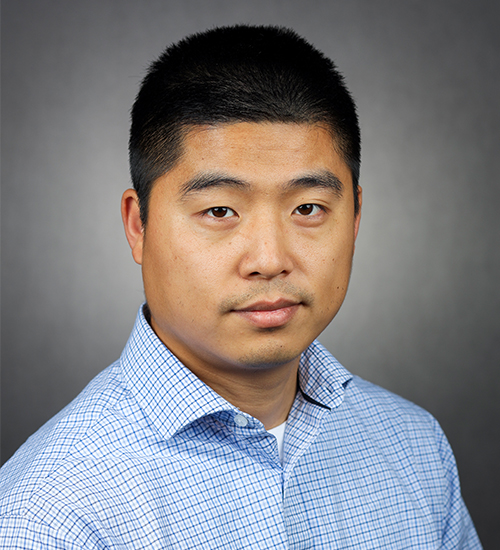 Contact Information
ziwen.yu@ufl.edu
352-294-7761
Office:
259 Frazier Rogers Hall
Mailing Address:
P.O. Box 110570
Gainesville, FL 32611-0570