Dr. Vakhtang Shelia
Research Assistant Scientist, Agrophysics, Agricultural Systems Modeling, Information Technology
Dr. Vakhtang Shelia is a Research Assistant Scientist at the Department of Agricultural and Biological Engineering and the Institute for Sustainable Food Systems, University of Florida (UF). Prior to joining to UF, he was a Research Associate at AgWeatherNet Program at the Washington State University (WSU). He has more than 30 years of research experience in the field of Agrophysics, Meteorology, Climatology and Agro meteorology, mainly focusing on the simulation of agricultural systems, the plant growth and crop Production modeling, modeling energy and mass transfer processes in agricultural systems, on using mathematical methods and Information Technology (IT) in Agriculture and Agro Meteorology.
Various period of times he served as head of the department, head of the laboratory, and head of the computer center. He has strong knowledge of Higher Mathematics and Mathematical Modeling and more than 30 years of experience and strong background in the Computer Sciences: specialization in Software design and Programming, Data Base Management Systems, as well as Web-applications and System Administration. He has created several software products and web sites.
He has more than 20 years of experience of teaching Computer Sciences, Higher Mathematics and Mathematical Modeling at the Universities.
He frequently reviews manuscripts for various journals including "Environmental Modelling & Software", "Agricultural & Forest Meteorology", "Environmental Science and Pollution Research", "Vadose Zone Journal", "Environments", "International Journal of Biometeorology", etc.
Since 2012 he actively participates in development of the DSSAT (Decision Support System for Agro technology Transfer), one of the first and since 1985 the most popular crop modeling system developed in the US and being widely used by the researchers all over the world. Since 2013, he also permanently participates in the DSSAT International Training Programs as a faculty and in the DSSAT Development Sprints, as well as in other agricultural systems modeling, agriculture and climate related conferences, meetings, and workshops.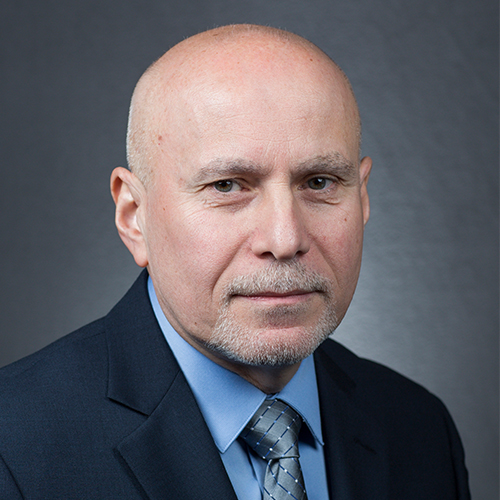 Contact Information
352-294-6731
Office:
233 Frazier Rogers Hall
Mailing Address:
P.O. Box 110570
Gainesville, FL 32611-0570