Dr. Changying "Charlie" Li
Professor, Agricultural AI and Automation
IFAS AI Administrative Coordinator
Charlie Li started his career in the Biological and Agricultural Engineering Department at the University of Georgia (UGA) in 2007 and he later joined the newly founded College of Engineering where he was promoted through the ranks and became the Distinguished Faculty Scholar. After more than 15 formative years at UGA, he started a new chapter of his career by joining the Agricultural and Biological Engineering Department at the University of Florida focusing on agricultural AI and automation.
Li's long-term research goal is to develop agricultural AI and automation technologies to ensure an efficient and resilient agri-food chain to support the growing world population sustainably. The innovative technologies developed by Li's group play a critical role in addressing pressing challenges facing modern agriculture such as breeding resilient and climate smart crops, mitigating labor shortages for harvesting specialty crops and managing weeds, as well as minimizing postharvest food losses. Specifically, he has been focusing on the following research thrusts:
Robotic technologies for phenomics and precision crop management. Li Lab has been developing novel unmanned ground vehicles (UGVs) that are autonomous, multi-purpose, and affordable for high throughput phenotyping and precision farming operations such as robotic weeding and harvesting. His group has also investigated automated data acquisition and processing solutions for unmanned aerial systems.
Machine learning-based data analytics. Li Lab is interested in developing and applying machine learning (in particular, deep learning) and computer vision technologies for phenomics and precision agriculture. His group has been investigating 2D and 3D object detection, semantic/instance segmentation, and multi-object video tracking deep learning models for detecting various organs or sub-plant regions from proximal and aerial imagery.
Innovative sensing technologies for agri-food product quality and safety evaluation. Li Lab developed the patented Berry Impact Recording Device (BIRD) to emulate berry fruit (and other small fruits) and quantify mechanical impacts during mechanical harvesting and postharvest handling. His group pioneered in developing near infrared hyperspectral reflectance and transmittance imaging, as well as other sensing modalities (e.g., X-ray, fluorescence imaging, gas sensor array, and thermal imaging), for specialty crop and other agri-product quality evaluation nondestructively.
In addition to enjoying research and teaching, Li also played leadership and service roles in various capacities, such as leading several large national research initiative projects, founding and directing the UGA Phenomics and Plant Robotics Center, serving in multiple technical committees of the ASABE and editorial boards of international journals. He holds one US patent and is a co-founder of a startup company.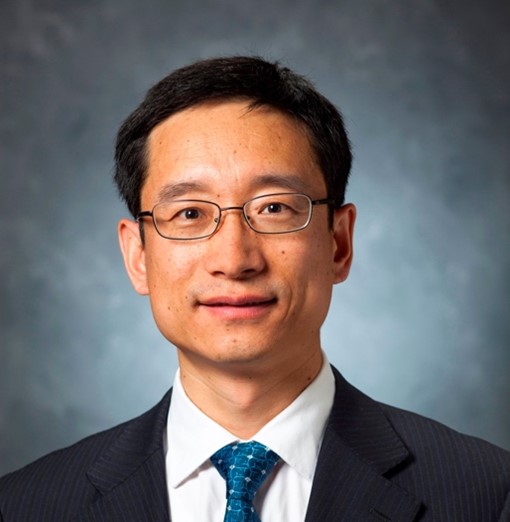 Contact Information
352-294-6727
Office:
285 Frazier Rogers Hall
Mailing Address:
P.O. Box 110570
Gainesville, FL 32611-0570