Dr. Haimanote Bayabil (ሃይማኖት ባያብል)
Assistant Professor, Water Resources
Dr. Haimanote Bayabil is an Assistant Professor of Water Resources in the UF/IFAS Department of Agricultural and Biological Engineering. He conducts his research and extension program at the Tropical Research and Education Center (TREC) in Homestead, Florida. Dr. Bayabil holds a Ph.D. in Biological and Environmental Engineering from Cornell University with specializations in hydrology, and soil and water management.
His previous research has focused on topics that include irrigation scheduling; hydrologic and water quality modeling; field monitoring and modeling of hillslope runoff and erosion processes, and soil moisture dynamics; evaluating and developing best land and water management practices; climate change impact modeling; and greenhouse gas flux monitoring.
Dr. Bayabil's research and extension program at UF/IFAS TREC primarily focuses on developing practical and sustainable water management practices that conserve freshwater resources while at the same time enhancing plant yield and water quality.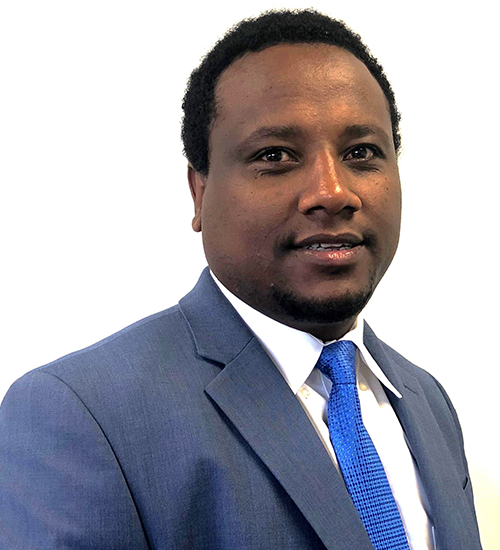 Contact Information
786-217-9253
Office:
Tropical Research and Education Center
Mailing Address:
18905 SW 280th St.
Homestead, FL 33031-3314