Dr. Jonathan Adam Watson
Assistant Professor and AOM Undergraduate Coordinator, Agribusiness, Farm Economics, Supply Chain Management, and Food Systems
Dr. Jonathan Adam Watson grew up in a small town in North Central Florida where his family has farmed and ranched for nearly 200 years. He spent much of his childhood assisting his family in raising livestock such as swine, beef, and poultry and growing crops for sustenance and sale. As a child, he was actively involved in his local 4-H chapter and showed swine raised on his family's farm at the Suwannee River Livestock Show and Sale.
In 2010, he received his Bachelor of Science from the University of Florida with a major in Food and Resource Economics specializing in marketing and management. After completing his bachelor's degree Dr. Watson enrolled in the Food and Resource Economics Department and completed his Master of Science in 2012. After completing his master's degree, Dr. Watson enrolled in the Department of Agricultural and Biological Engineering Agricultural Operations Management (AOM) Ph.D. program and minored in Horticultural Science where he completed his degree in August 2016. As a doctoral student, Dr. Watson conducted multidisciplinary research on expanding Farm to School (F2S) efforts throughout the state of Florida. Dr. Watson's dissertation topic focused on identifying opportunities to expand local food procurement and creating distribution networks for farmers to engage with public schools.
In March 2017, Dr. Watson began as a tenure track Assistant Professor of AOM in the Department of Agricultural and Biological Engineering at the University of Florida. Dr. Watson's specialization areas include agribusiness, supply chain management, food systems, and postharvest technologies for specialty crops. Dr. Watson's synergistic efforts include collaborating with teams of researchers involved with the Florida Farm to School Program, the Family Nutrition Program (FNP), and the Florida Department of Agriculture and Consumer Services (FDACS). Dr. Watson also works with researchers at Florida's Tropical Aquaculture Laboratory on energy efficiency and with researchers in Environmental Horticulture on the economics of controlled environment agriculture. Dr. Watson is currently teaching courses in agri-food systems innovation, agricultural operations and systems, and professional practices. He is currently developing courses in environmental systems for agricultural structures as well as material for a course in geospatial analysis for food systems.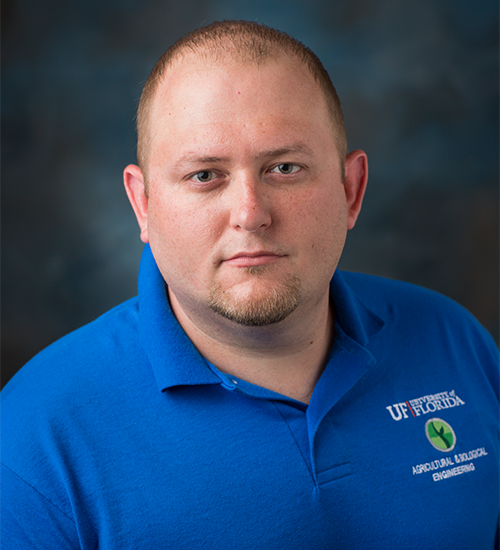 Contact Information
352-294-6740
Office:
263 Frazier Rogers Hall
Mailing Address:
P.O. Box 110570
Gainesville, FL 32611-0570