Microsoft Office - GatorCloud
All students and faculty/staff have free access to the MS Office suite. To download, first visit the MS Office page in Software Licensing Services. After clicking "Go to Service," you will be redirected to the Microsoft login prompt. Enter your UFL e-mail, and you will be directed to log into the UF website.
If you've already been authenticated, or once you have successfully logged in, you will be redirected back to the GatorCloud My Account page.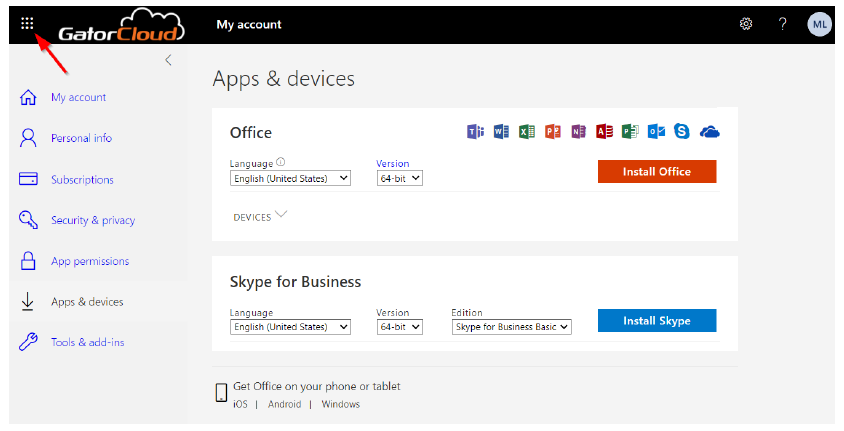 In the top left corner, you may click to view all available GatorCloud apps.
Back on the main My Account page, you may install the desktop version of Office. Please be sure to select the proper version for your processor (64-bit or 32-bit). If you are unsure which version is appropriate for your use, please contact your IT team.
Once Office is installed, you may log in with your UF e-mail to use the license.