Biography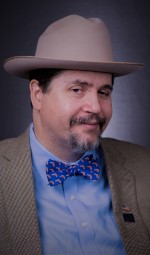 Cirriculum Vitae
Teaching Philosophy

Dr. Richard V. Scholtz, III is a Senior Lecturer in the Agricultural and Biological Engineering Department. Richard has taught a wide variety of lecture and laboratory engineering courses at the upper-division and graduate level. His teaching responsibilities are split between the Biological Engineering (BE) and Agricultural Operations Management (AOM) programs, teaching 8 courses annually.
Dr. Scholtz also serves as the faculty advisor for the Florida Student Branch of American Society of Agricultural & Biological Engineers (ASABE). Annually, Richard encourages students to be professionally active at the state, regional, and international levels, and promotes participation in various design competitions. He has served as the advisor the International Quarter-scale Tractor, AGCO Design, Gunlogson Environmental Design, ASABE Undergraduate Poster, and K .K. Barnes Student Paper Competitions. Richard will serve as the 2023 ASABE Southeastern Region Rally Advisor, as he did in 2015 when Rally was last held at UF. Rally is a student conference that hosts 16 Southeastern schools, highlighting the profession and providing an opportunity to showcase the unique research being conducted at the host school. Richard is also the faculty advisor for the UF Chapter of Alpha Epsilon, Agricultural and Biological Engineering honor society.
Dr. Scholtz is currently a second-term UF Faculty Senator and is a 2022 nominee for Senate Chair. Richard is the Academic Policy Council chair and its representative to the Senate Steering Committee. He was also a two-term chair of the Infrastructure Council and of the University Constitution and Regulations Committee. Richard, through his work with the Steering Committee, and the Committee on Committees, aims to improve communication, encourage more faculty participation, and to streamline and improve the Senate's committee structure, while working to assuring meaningful shared governance at UF.
Currently, he also serves on both Committee on Committees, and the University Curriculum Committee. Dr. Scholtz has also served on Task Forces for Combined Joint & Dual Degree Policy, Student Reporting Process, and UF Core Values Planning. Richard also chaired UF Faculty Senate Ad Hoc Committee's on the Dr. Ladapo Hiring Process, and Senate Officers' Terms and Responsibilities. In the past, he has also been a member of the ROTC Committee. At the departmental level he serves on the Alumni Awards committee, and on the Curriculum Committee, where he was influential on the restructuring of the current Biological Engineering Curriculum. He also serves on the subcommittees relating to ABET (Accreditation Board for Engineering and Technology) accreditation and Design in Biological Engineering.
Dr. Scholtz is dedicated to the Agricultural & Biological Engineering profession serving as a Program Evaluator for ABET, working with other institutions on their accreditation. He attended ABET's Fundamentals of Program Assessment Workshop and the 2020 and 2019 ABET Symposia. For the Florida Section of ASABE, Richard has cycled through the positions from Vice Chair of Programs, Chair, and Past-Chair serving on its Executive Board. He currently is on several international committees within ASABE including as: Vice-Chair STC Standards and Technical Community; Member of STC-01 Standards Policy & Procedures; Member of NRES-01 Natural Resources and the Environment Executive, and of NRES-02 Steering; Chair of NRES-03 Standards Oversight; Vice-Chair NRES-04 Programs; Past-Chair for NRES-26 Sustainable Land Resources; Past-Chair NRES-251 Hydraulic Structures; and Member EOPD-204 Engineering & Technology Accreditation.
Dr. Scholtz received his doctorate, masters and baccalaureate degrees, all in Agricultural and Biological Engineering, from the University of Florida. He specializes in engineering and management practices geared to the promotion of sustainable agriculture and the environment, specifically those methods dealing with water and nutrient resources. Particular focuses include water and nutrient transport and utilization, nonlinear model development and utilization, and conveyance hydraulics. Richard is the co-author of numerous journal articles and the monograph, Mathematical Models of Crop Growth and Yield. Richard is a life-member of ASABE, Sequoyah Fellow of the American Indian Science and Engineering Society (AISES), an associate-member of the American Society of Civil Engineers (ASCE) and of Sigma-Xi.
As a 26-year member of American Society of Agricultural & Biological Engineers, he was recognized for his dedicated service to the profession, receiving the 2016 Outstanding Service Award, from Florida Section. Richard has also received recognition as an outstanding instructor by the section, with the 2020 and the 2010 Teacher of the Year and the 2003 Young Educator Awards. Dr. Scholtz was also awarded the 2019 North American College and Teachers of Agriculture Educator Award, in Twin Falls, ID.