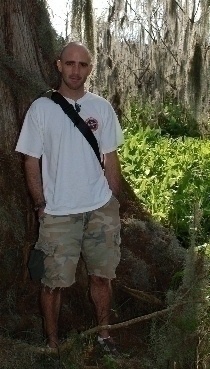 Christopher J. Martinez
, Ph.D

Dr. Martinez is an Associate Professor in the Department of Agricultural and Biological Engineering and is a faculty member of the Center for Landscape Conservation and Ecology at the University of Florida.

Dr. Martinez received his BS in Environmental Studies from the Richard Stockton College of New Jersey and his ME and PhD degrees in Environmental Engineering Sciences from the University of Florida.

His current interests include the impacts of climate variability and change on human and natural systems, downscaling of weather and climate forecasts, evaluation and attribution of long-term climatic and hydrologic trends, statistical methods to improve drought and hydrologic forecasts, ensemble forecasting for water resource decision making, and hydrologic and biogeochemical modeling of watersheds and wetlands.

Christopher J. Martinez, Ph.D
279 Frazier Rogers Hall
PO Box 110570, University of Florida
Gainesville, FL 32611

Phone: (352) 392-1864 x279
Fax: (352) 392-4092
Email: chrisjm@ufl.edu

Last Modified 11/12/2015