What interesting areas of research are graduate students involved in? Find out in just 2 minutes!
More...
Through a degree in Biological Engineering you can address issues related to the basic necessities of life…plentiful food, energy, clean water, and a safe environment along with exploring sustainable packaging solutions through Packaging Engineering. The program also fulfills requirements for professional programs in medicine and dental and veterinary medicine.
More...
Agricultural Operations Management prepares graduates to apply technology and management skills to energy and environmental systems, agricultural production, and technical sales.
More...
Graduate students may pursue advanced degrees in all areas. Highly qualified students should consider our combined Bachelor's/Master's degree program.
More...
Job Posting
Assistant/Associate Professor – Biocomplexity Engineering The person in this position will conduct engineering research (data analysis, dynamic systems modeling, and theoretical development) on complex biological systems and their interactions with natural and human systems across spatiotemporal scales.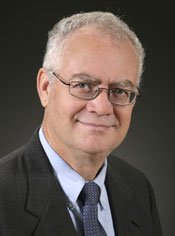 Dr. Fedro Zazueta was inducted into the International Academy of Agricultural and Biosystems Engineering.
Your generous donation helps support students and programs in the ABE Department. Online Giving to ABE.